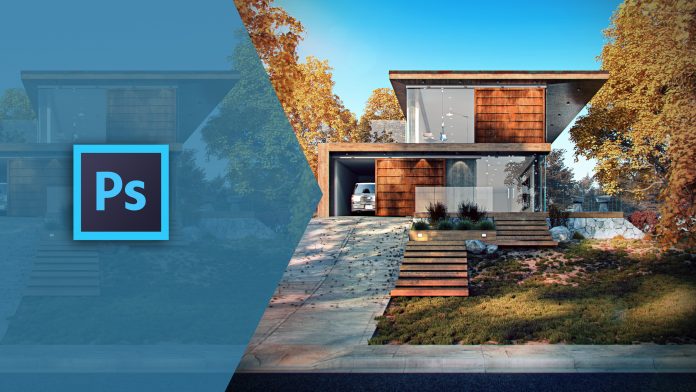 Knowing the hotkeys in photoshop will always help you to save a lot of time during your projects. Here is some of the essential hotkeys in photoshop.

As an urban designer, I know the value of time and the level of my projects matters a lot. So I always use many tricks in my projects. In this post I want to share one of those tips and tricks in photoshop: Important Hotkeys for Architects and Urban Designers.
What is a Hotkey?
"Hotkey" or "Keyboard Shortcut" is a key or combination of keys providing quick access to a particular function within a program. One of the simple examples of a hotkey is "Ctrl + C" in windows that is used as the shortcut key to copy. If you learn hotkeys in a software, you can save a lot of time and do your job easily.
Hotkeys in Photoshop
In photoshop, using hotkeys can significantly speed up your workflow. If you are an architect or an urban designer, there are some common and repetitive actions that you'll use them in your design. As a result, if you know their hotkeys, you can save time and finish your project faster. Here is the list of hotkeys:
Create a layer:
MAC: Shift+Cmd+N
Windows: Shift+Ctrl+N
New layer via copy:
MAC: Cmd+J
Windows: Ctrl+J
New layer via cut:
MAC: Cmd+Shift+J
Windows: Ctrl+shift+J
Flatten Layers:
MAC: Cmd+Alt+Shift+E
Windows: Ctrl+Alt+Shift+E
Invert selection:
MAC: Cmd+Shift+I
Windows: Ctrl+Shift+I
Deselect the entire image:
MAC: Cmd+D
Windows: Ctrl+D
Free Transform:
MAC: cmd+T
Windows: Ctrl+T
Change image size:
MAC: Cmd+Opt+i
Windows: Ctrl+Alt+i
Change canvas size:
MAC: Cmd+opt+c
Windows: Ctrl+Alt+c
These are some essential hotkeys in photoshop for architectures and urban designers. we'll post a complete list of photoshop hotkeys and the video tutorial very soon.
Don't forget to leave a comment and feel free to ask questions.